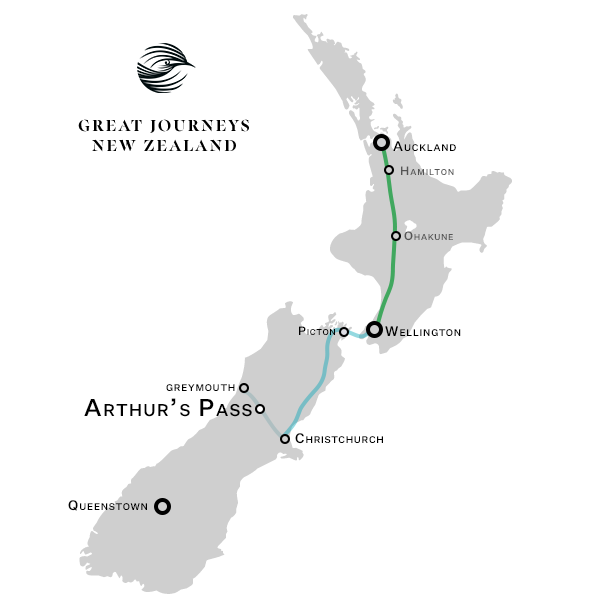 A Historic Passageway
Once used by Māori for pounamu trade from Westland to Canterbury, Arthur's Pass is a destination brimming with history.
Surrounded by towering peaks, this is the highest of only three routes traversing the Southern Alps and is a popular location for hiking, climbing, and wildlife viewing. With numerous tracks and trails offering stunning views of the mountains, alpine meadows, and dense rainforests, you won't be able to resist a visit to this iconic National Park.
Visiting Arthur's Pass
About the Location

Elevated 740 metres above sea level and surrounded by beech forest, Arthur's Pass township is 5 kilometres from the mountain pass of the same name.

Arthur's Pass is a great opportunity to get off the TranzAlpine train journey and stretch your legs.

A mecca for trampers, snowboarders, mountain climbers and nature lovers, there are many short and long walks in the area including those that start near the comfortable accommodation found in Arthur's Pass village. If walking, hiking or skiing are your things, perhaps you should spend longer exploring more of this beautiful mountainous national park with peaks rising more than 2,000 metres.

Arthur's Pass National Park itself is a landscape of two halves. On the eastern side, you'll see wide, shingle-filled riverbeds and vast swathes of beech forest. Descend the western side, and you venture through dense rainforest alongside and over deeply gorged rivers. You'll probably spot New Zealand's inquisitive and comical alpine parrot, the kea, along the way. And during winter you can join the skiers and snowboarders enjoying spectacular runs in the Temple Basin Ski Area.

Where to stay

Access the latest information about accommodation in Arthur's Pass here.

Things to do in Arthur's Pass

Discover and plan your visit to Arthur's Pass National Park here.

History

Historically, the passes of the Southern Alps served as routes for Māori to trade pounamu, also known as greenstone, from Westland to Canterbury, leading eventually to the formation of Arthur's Pass.

The location was made known to explorers by the Māori, and it was surveyed by Arthur Dudley Dobson in February 1864. In 1865, the discovery of gold on the West Coast incited the swift construction of a linking road, despite the harsh winter conditions. The task, tackled by a thousand men braving rugged terrains and harsh weather, has left a legacy still tangible today as the road is often closed due to rock falls, slips, or snow. Subsequent years witnessed significant engineering feats such as the completion of the Ōtira rail tunnel in 1923, and the construction of the Otira Gorge viaduct from 1998 to 1999, which was built amidst challenging weather conditions, unfortunately leading to the loss of one worker.

Stagecoach services operated regularly on this dramatic alpine road from 1886 to 1923 until the advent of the rail tunnel. Jacks Hut, a unique surviving example of a road man's cottage built in 1879, was restored in 2004, marking the end of an era when road men maintained early highways. Located on the east side of SH73, about 5 km from Arthur's Pass township towards the West Coast, it lies near the Arthur's Pass Walking Track.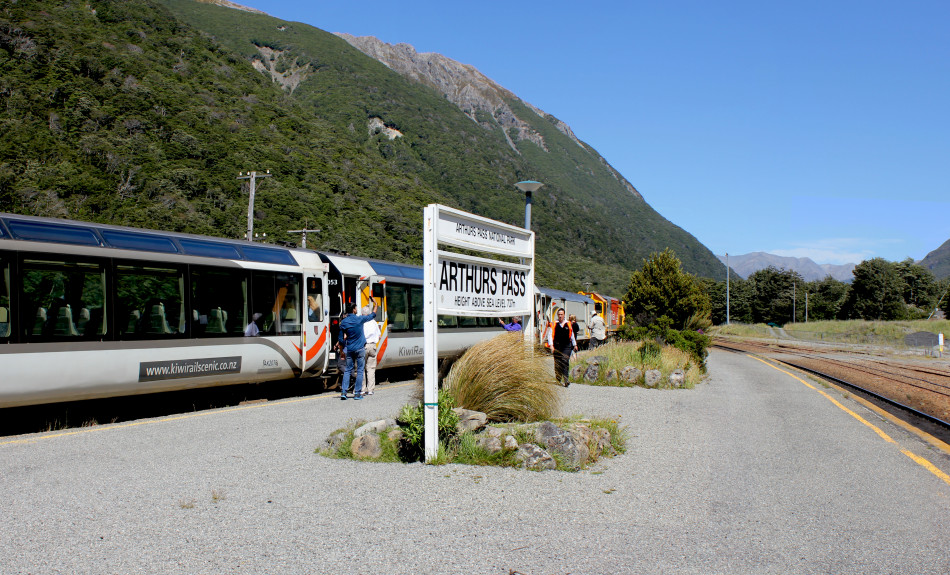 Arthur's Pass Railway Station
Perched in the Southern Alps, Arthur's Pass Railway Station is the highest operational station in New Zealand.
Find out more about the station, amenities and the TranzAlpine timetable.
View Station