Escape into a forgotten world
Located in New Zealand's King Country, Taumarunui is the gateway to not only the Whanganui National Park but also the iconic Timber Trail in the Pureora Forest. Outdoor enthusiasts flock to this area to enjoy canoeing, jetboating, world-champion fly fishing, golf, disc golf, mountain biking, cycle trails, walks, tramps, rail cart rides and more in Taumarunui – the Ruapehu region's largest town.
Not only is this a great location for outdoor activities, but it is also rich in history. From agriculture to forestry, railways, and sawmills - this was a hub of activity for tradesmen alike.
Today, Taumarunui is home to Nevalea Alpacas - the largest alpaca farm in New Zealand, and Bradley's Garden, a 5-star garden of national significance situated along the scenic Forgotten World Highway – NZ's oldest heritage trail.
Taumarunui is also a base for those beginning the magnificent Whanganui Journey (an NZ Great Walk on water) and for those walking the Te Araroa Trail or riding Tour Aotearoa.
To explore Taumarunui, join the Northern Explorer train from either Auckland or Wellington or set off on one of our short breaks or packages.
Short breaks to Taumarunui by train
Escape by rail to the 'Forgotten World' aboard the Northern Explorer for an few days of outdoor adventure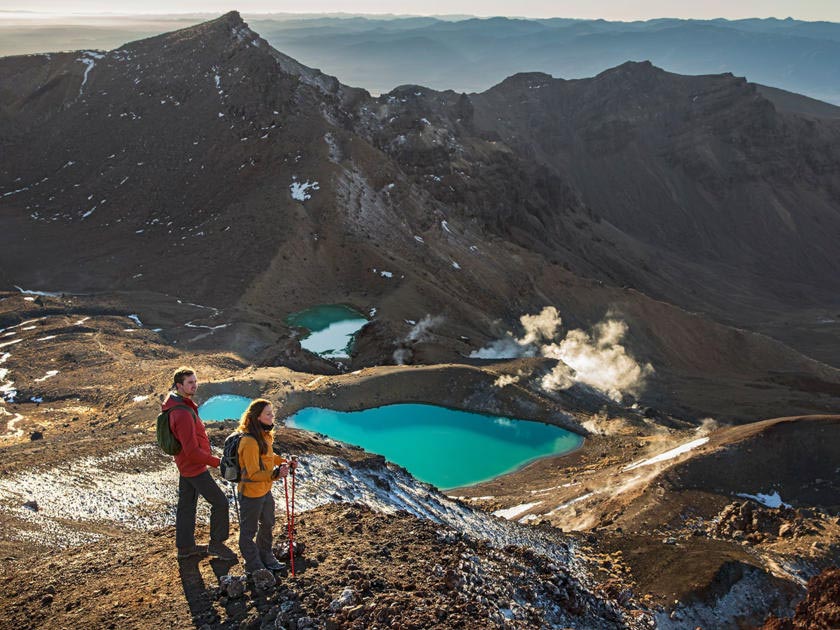 Build it your way
We believe your holiday should be relaxing from the very beginning, so contact our team today and let us start building your perfect rail holiday.
With years of experience, we can help you create your bespoke rail experience. Add exciting excursions onto our existing packages or build your own itinerary from scratch. Whether it's adventure, nature, or relaxation you seek, our Travel Centre is here to help.
Visit Travel Centre