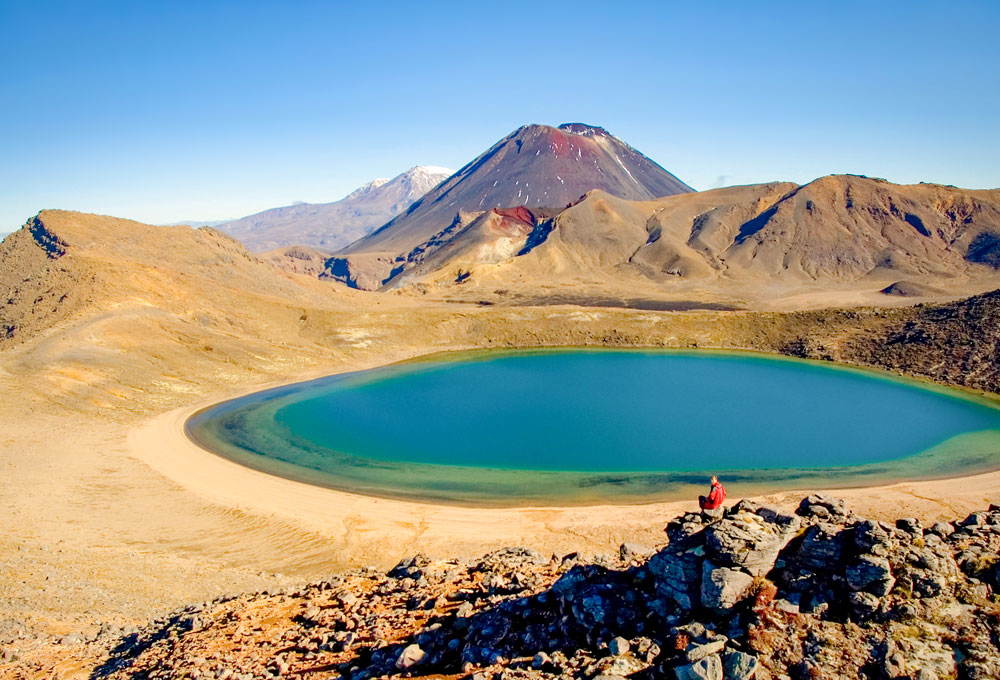 Tongariro National Park
National Park is situated at the heart of New Zealand's North Island and is home to two enormous volcanoes. If you wish to see the extremes of New Zealand's harshest scenery, then this is the place to come.
Hike into a World of Extreme Beauty
Tongariro National Park is New Zealand's oldest national park and is designated as a dual World Heritage area. This designation recognises National Park as both a place of geological significance for scientific study and of spiritual importance to the Maori culture. For most people, Tongariro National Park is a rare chance to scale an active volcano and sit beside steaming crater lakes amidst a landscape more befitting of Mars.
National Park is home to two volcanoes, Ruapehu and Tongariro. However, it is most famous peak is Mount Ngauruhoe, which is a large secondary cone of Tongariro. Ngauruhoe's distinctive cone dominates the skyline and is instantly recognisable for the role is played in the Lord of the Rings films, as Mount Doom!
The most popular tourist activity in National Park is the Tongariro Crossing. This hike can be completed in a day from the iconic Chateau Tongariro hotel and the nearby Skotel. Alternative longer routes can take up to three days and include staying in DoC huts.
In winter, the region is also very popular for skiers.
Discover more about National Park
To find out more about things to do and places to stay, visit the official National Park website: http://www.nationalpark.co.nz/
To find out more about hiking the tracks unguided and camping (or staying in huts), visit the Department of Conservation website: http://www.doc.govt.nz/parks-and-recreation/places-to-go/central-north-island/places/tongariro-national-park/
Exploring Tongariro National Park by Train
Getting to Tongariro National Park by train is very easy. The Northern Explorer train from Auckland or Wellington stops at National Park six days a week. From the station, it is a very short journey to the nearby hotels and most of them will organise to collect you from the station (be sure to ask when you are booking your accommodation).