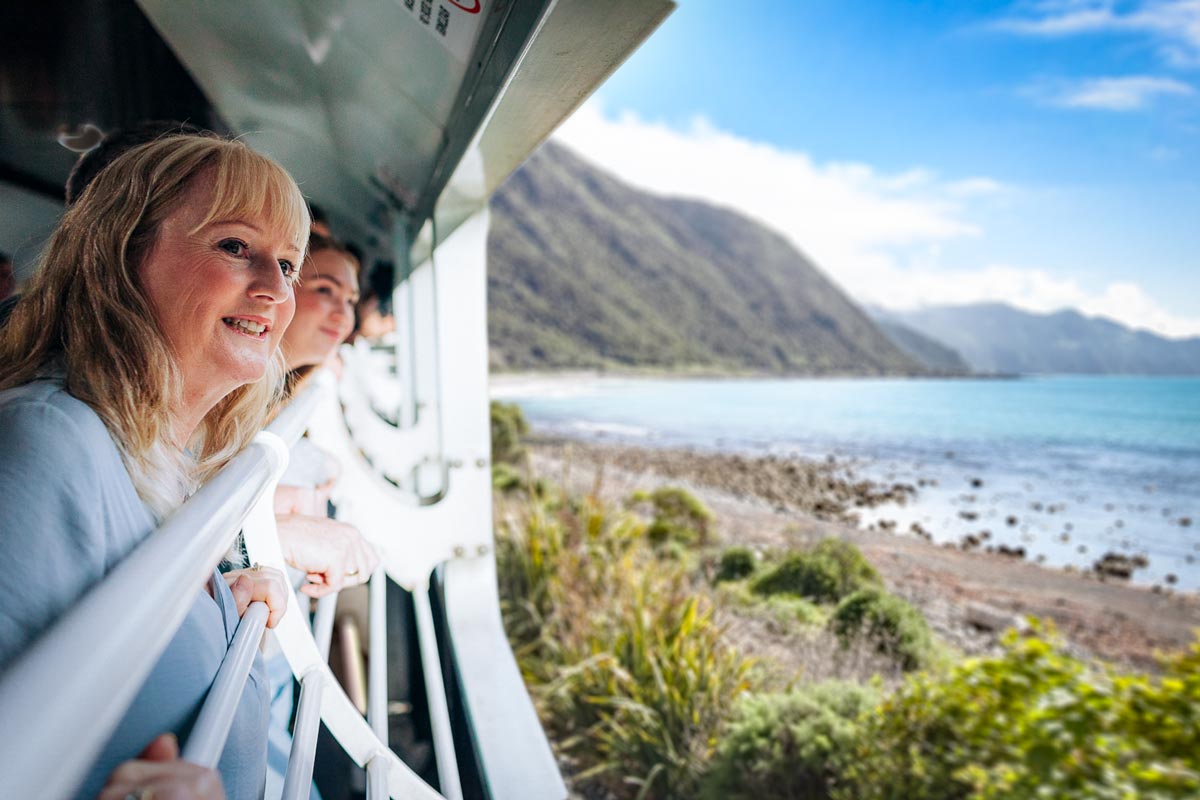 More than a journey
When you come on board our Great Journeys New Zealand, you will find much more than travel and sightseeing.
We specialise in delivering authentic Aotearoa New Zealand experiences. From wild and adventurous activities to immersive cultural experiences, from bright lights and big cities to clear starry skies and small rural settlements, we'll connect you with the full spectrum of New Zealand life.
All the while, our Scenic train journeys will astonish you with our renowned natural beauty.
So come on board, and see New Zealand like never before.
Discover the inside story
Our travel experiences are centred around our world-class Scenic trains and highly acclaimed customer service. Discover more about what elevates our Great Journeys New Zealand experiences above all others.
Glide through the heart of New Zealand's beautiful scenery in our Scenic Class carriages
Get closer to nature by stepping outdoors and breathing in our magnificent scenery
Savour the journey with locally sourced food & drink from our Scenic Cafe to accompany the views
Connect with the stories of our land by tuning into our Audio Commentary
Before boarding our Scenic trains, you'll need to check in and drop off your luggage
Find out about the accessible facilities and services aboard our Scenic Trains