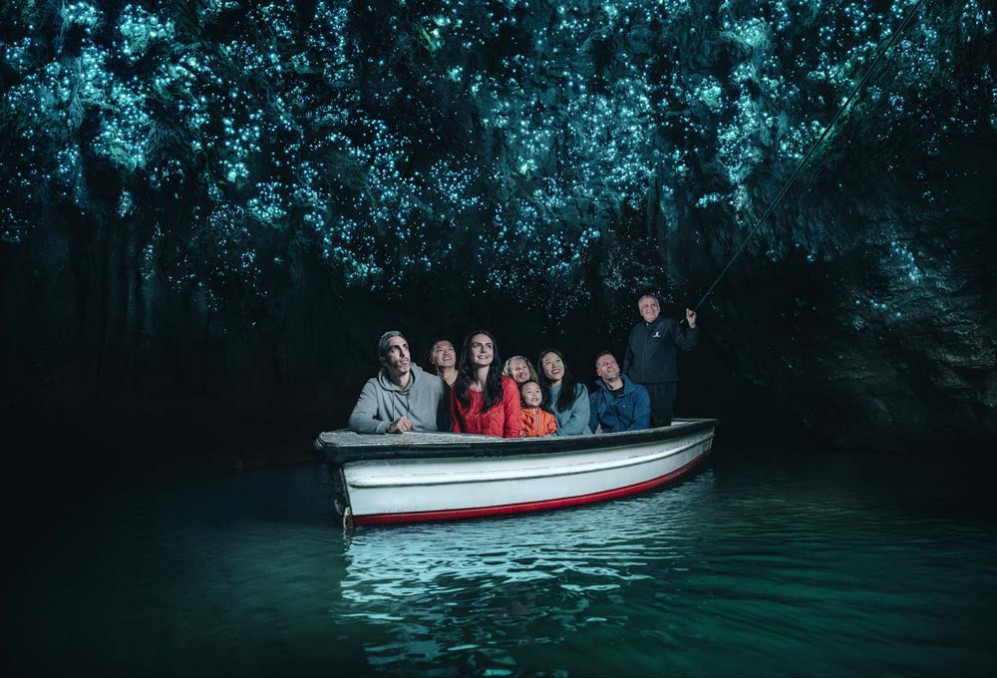 Waitomo Caves & Otorohanga
Waitomo Caves and Otorohanga are located in New Zealand's King Country.
Otorohanga, New Zealand's 'Kiwiana Town', is the gateway to many exciting activities in the Waikato region. Home to the world-famous Kiwi House & Native Bird Park, it also has a train station that provides seamless access to New Zealand's largest cities, Auckland and Wellington.
Just over ten minutes away, the village of Waitomo Caves has been hosting tourists since the early nineteenth century. Today it is home to a wealth of tourism activities, centred around its amazing glowworm population.
Exploring Waitomo Caves
Waitomo Caves village is the base camp for several top tourism activities. By far the most popular and renowned of these is the Waitomo Glowworm Caves tour, but almost all the activities include having a good look at these glowing worms.
The glowworms are a form of fungus gnat larvae that are unique to New Zealand. Known scientifically as Arachnocampa luminosa, these luminous worms huddle in their thousands on the ceilings of caves and dangle their silk down to the water to catch small insects.
Their are several different caves to explore at Waitomo Caves and each host a number of different activities operated by different companies. The main activities include: glowworm boat rides, cave walking tours, abseiling, pot-holing and black water rafting (underground tubing).
Find out more:
To find out more about activities, accommodation and restaurants, visit the official Destination Waitomo website: http://www.waitomo.org.nz
Getting to Waitomo Caves by Train
Reaching Waitomo Caves by train is very easy. The Northern Explorer train from Auckland and Wellington stops in Otorohanga, which is just 15 minutes taxi ride from Waitomo Caves.
Many of the hotels and hostels will organise to collect you from the station, or there is a taxi company in Otorohanga you can contact directly (our train staff can help you get the phone number for them).