Whether you're a seasoned traveller or have been meaning to explore more of the South Island, you'll find ease, comfort, and excitement is all part of the journey on the TranzAlpine train. And while it's one thing to decide where to go, it's another thing to choose where to rest your head. So, we've hand-picked a few unique places to stay in New Zealand in between Christchurch and the West Coast.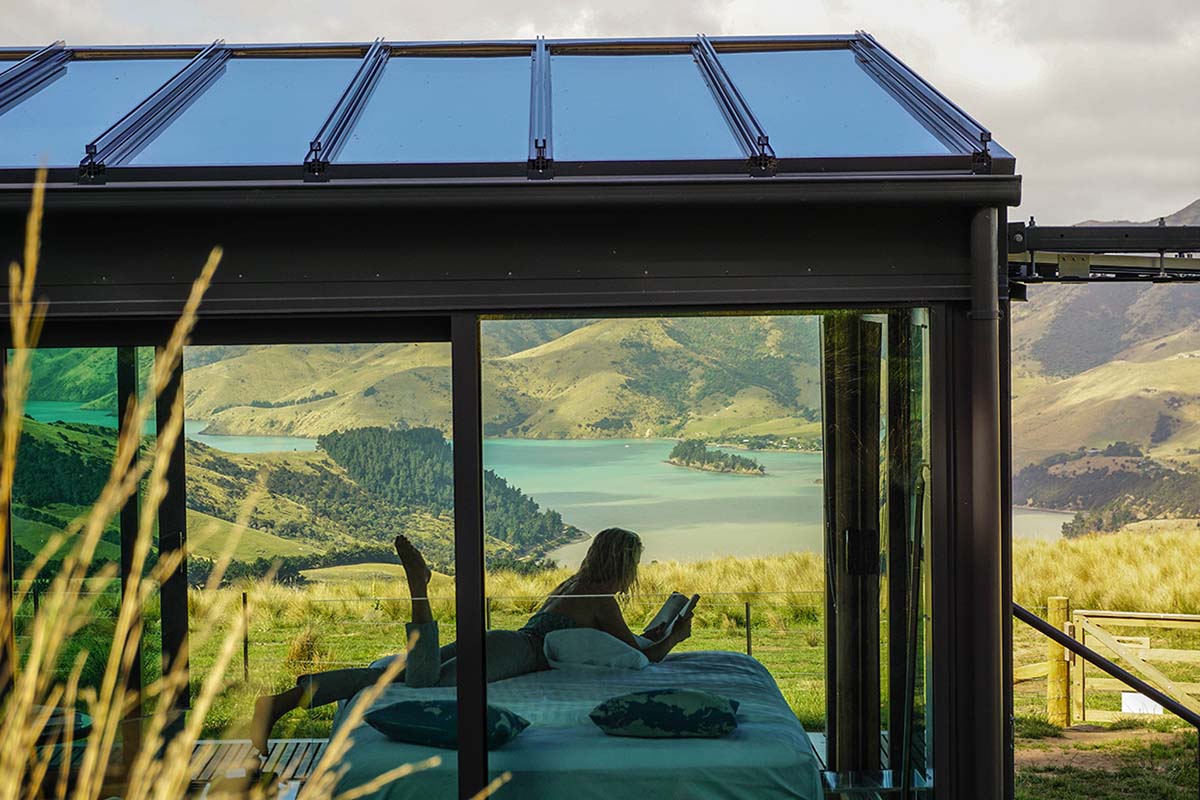 PurePods
Designed around environmental sustainability and minimalist luxury, PurePods are the perfect place for partners, friends, or a solo trip. Operating fully off the grid and overlooking dramatic landscapes, you'll step into pure tranquillity. Each pod is safe, and warm, with a flushing toilet, sleek shower and a fully equipped kitchen. The Pōhue PurePod is one of the best Christchurch accommodation options around. Only an hour drive from Christchurch train station, this scenic destination will leave you feeling relaxed and revived.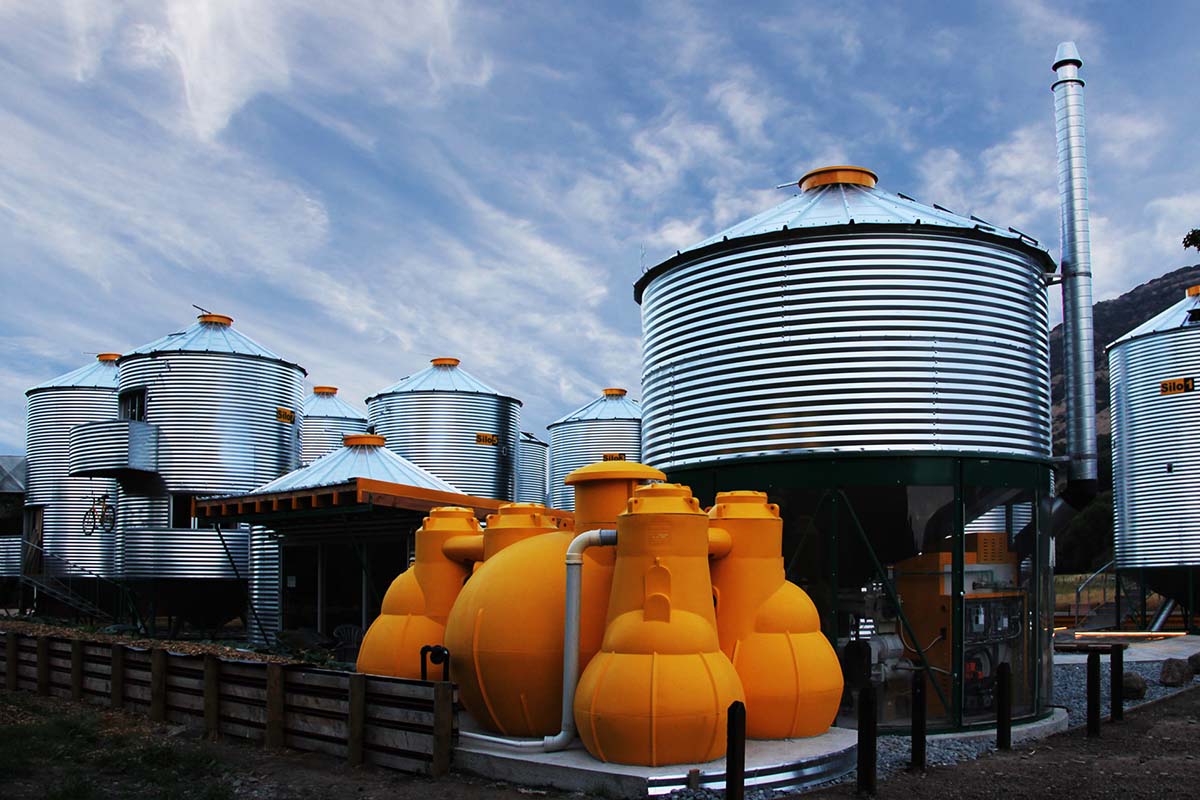 SiloStay
SiloStay lies in Little River, just 30 minutes from Akaroa and 45 minutes from Christchurch. As the name suggests, the accommodation is located in Silos, with quirky interiors, eco-friendly systems, Wi-Fi and a garden. There are even different packages, like the eBiking adventures – a luxury, guided e-bike adventure. Just hop off the TranzAlpine, hire a car and enjoy the scenic drive there.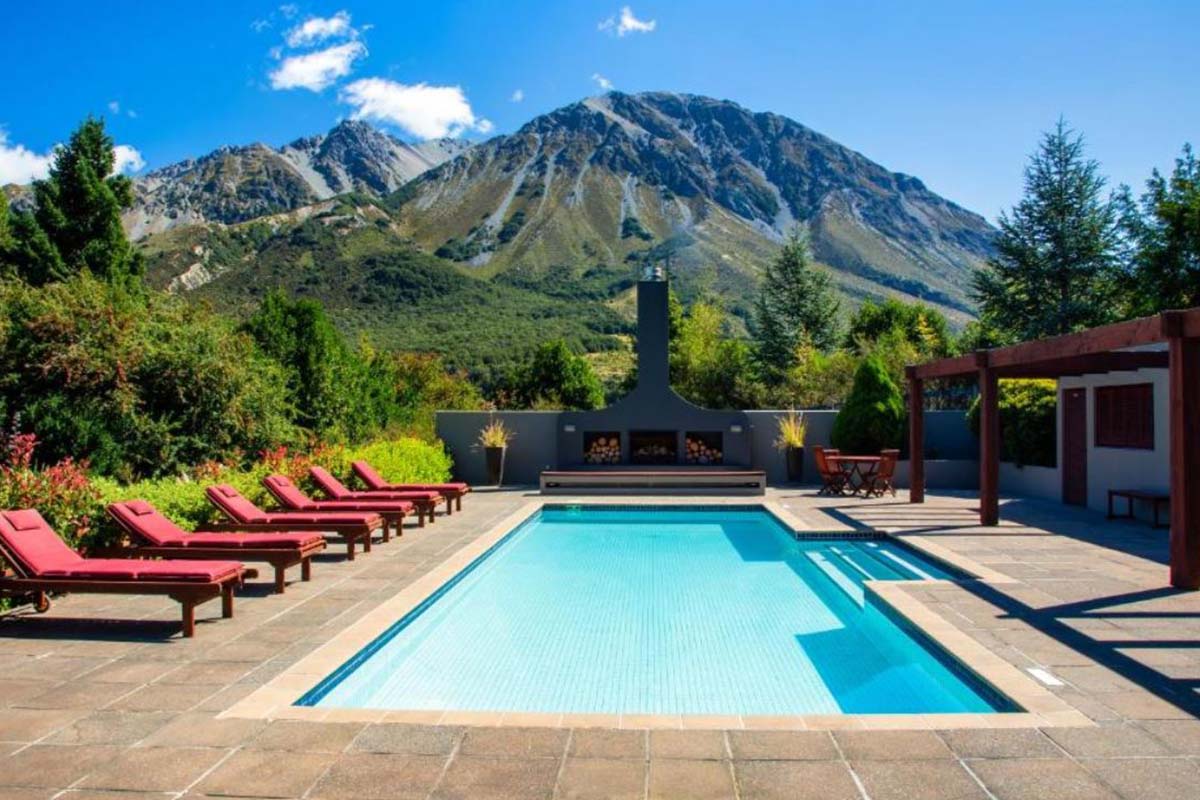 Grasmere Lodge
If you're yet to visit Arthur's Pass, you'll want to pop it on your to-do list. Being just over two hours from Christchurch and just over an hour from Greymouth, it's a stunning halfway point between the TranzAlpine's bordering destinations. If you're looking for an awe-inspiring accommodation, you won't want to look further than Grasmere Lodge. With views of the surrounding forest and peaks of Arthur's Pass National Park, the alpine lodge is built to fit in with the surrounding environment.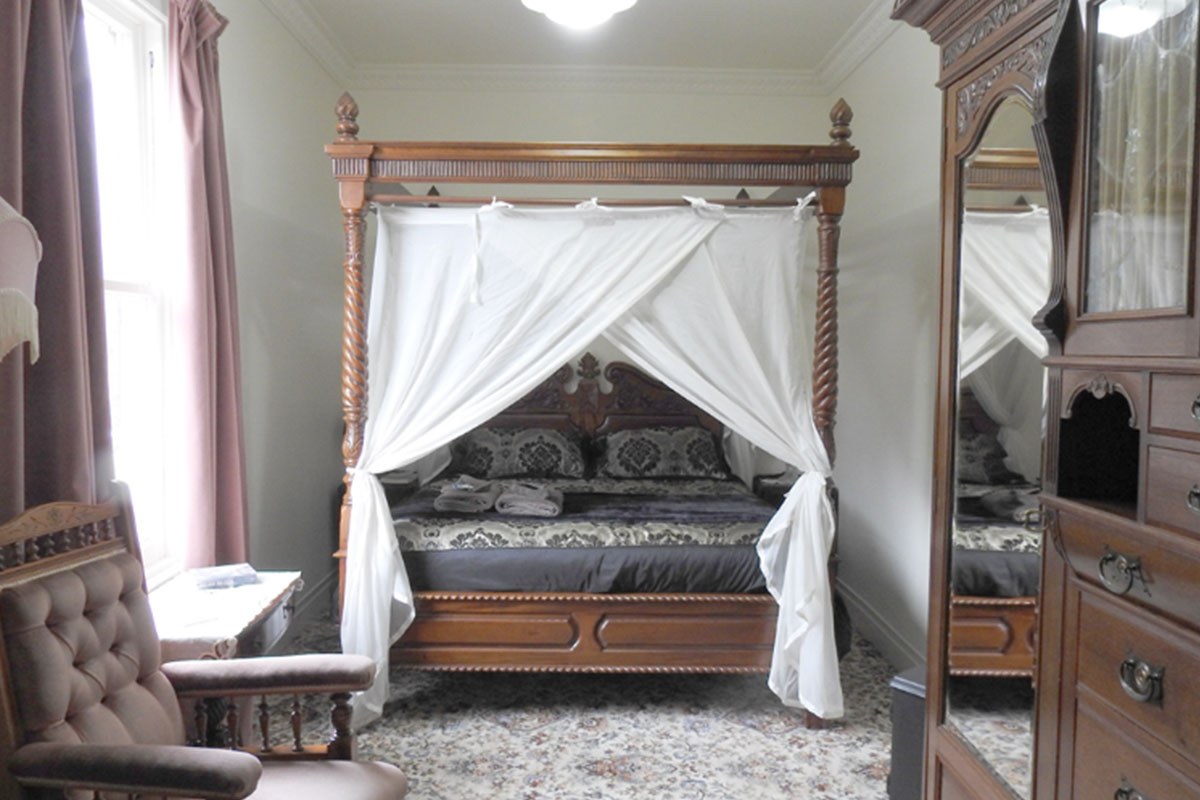 Otira Stagecoach Hotel
Experience a journey through time by immersing yourself in the charm of the Otira Stagecoach Hotel. Indulge in the comfort of Victorian-style four-poster beds, while being transported to a bygone era. Alongside its captivating ambience, the hotel offers a restaurant, complimentary Wi-Fi, and delightful hot beverages. Remember to bring your camera! You may catch a glimpse of a horse-drawn carriage.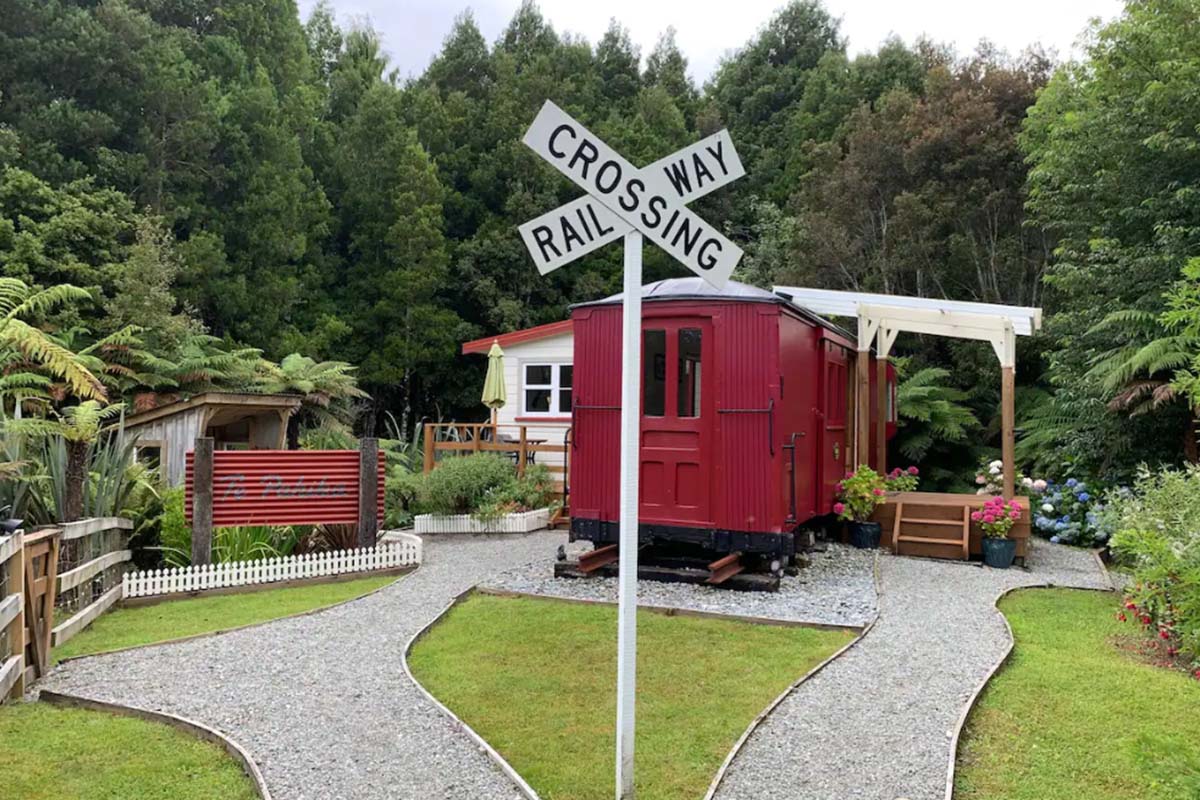 Te Pahika Train Carriage
If riding the TranzAlpine train isn't enough, you might like the idea of getting cosy in Te Pahika – a unique train carriage built in the 1900s. Having a fully equipped kitchen, as well as a bathroom and outside deck to wine and dine, it's a quirky, fun way to spice up your usual accommodation. Better still, it's completely self-contained and private. And being just 15 minutes from the Greymouth centre, it's a great choice when visiting Greymouth.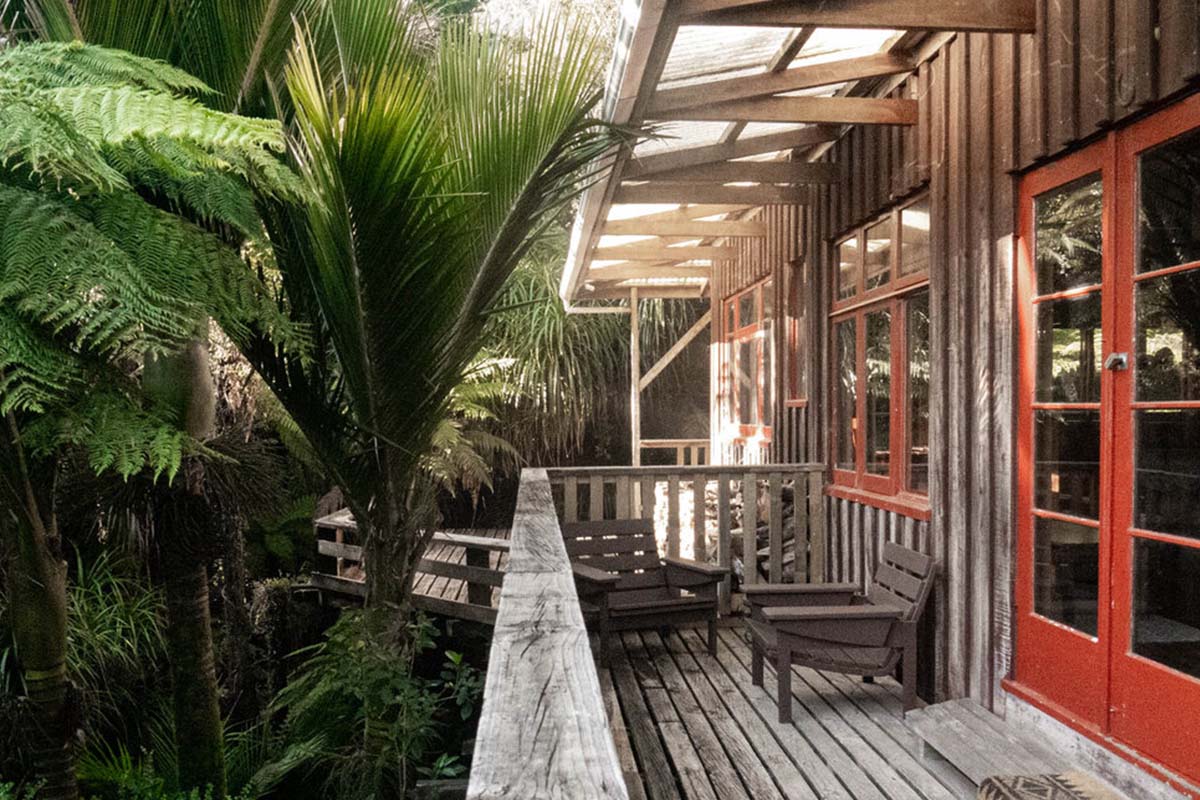 Te Nikau Retreat
Te Nikau Retreat has all the comforts of home, with character cabins, stunning nature and all round fantastic hospitality. Located in Punakaiki, bunker down on a crisp winter's night, enjoying the tranquillity of this natural retreat. Or, if you want something thrilling, catch a wave in Tauranga Bay, saddle up for a horse trek, or get 'On Yer Bike!' for a 4WD adventure like no other.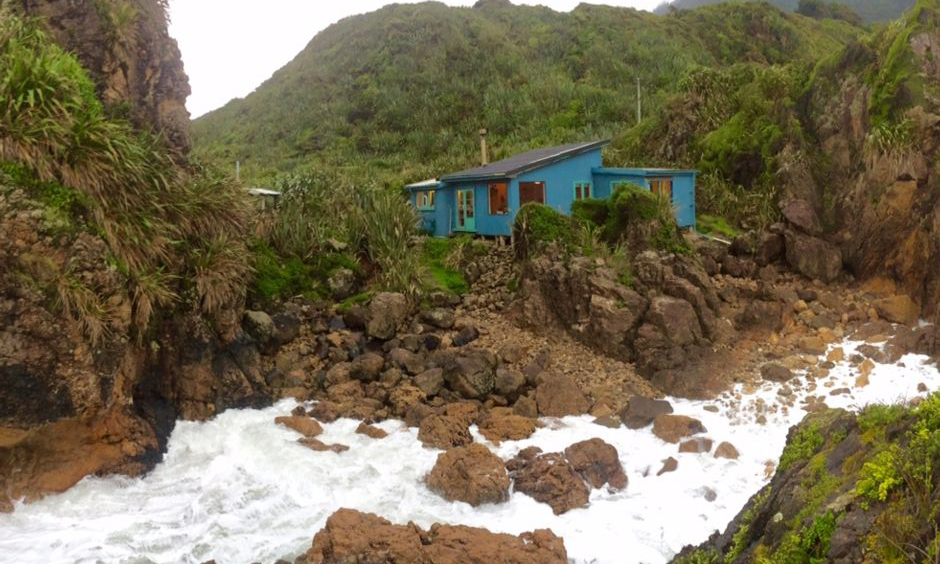 Woodpecker Bay Bach
Woodpecker Bay Bach is life on the edge, literally. Built on solid rock, this iconic bach has been braving the elements since the 1900s. Expect total privacy, views of a white sandy beach and, if you're lucky, a penguin or two. There's even Wi-Fi available, should you need it. But keep in mind that the nearest shops are thirty minutes away, so it's well worth stocking up on supplies beforehand. The nearest TranzAlpine train stop to Woodpecker bach is in Greymouth, which is just a 45-minute drive.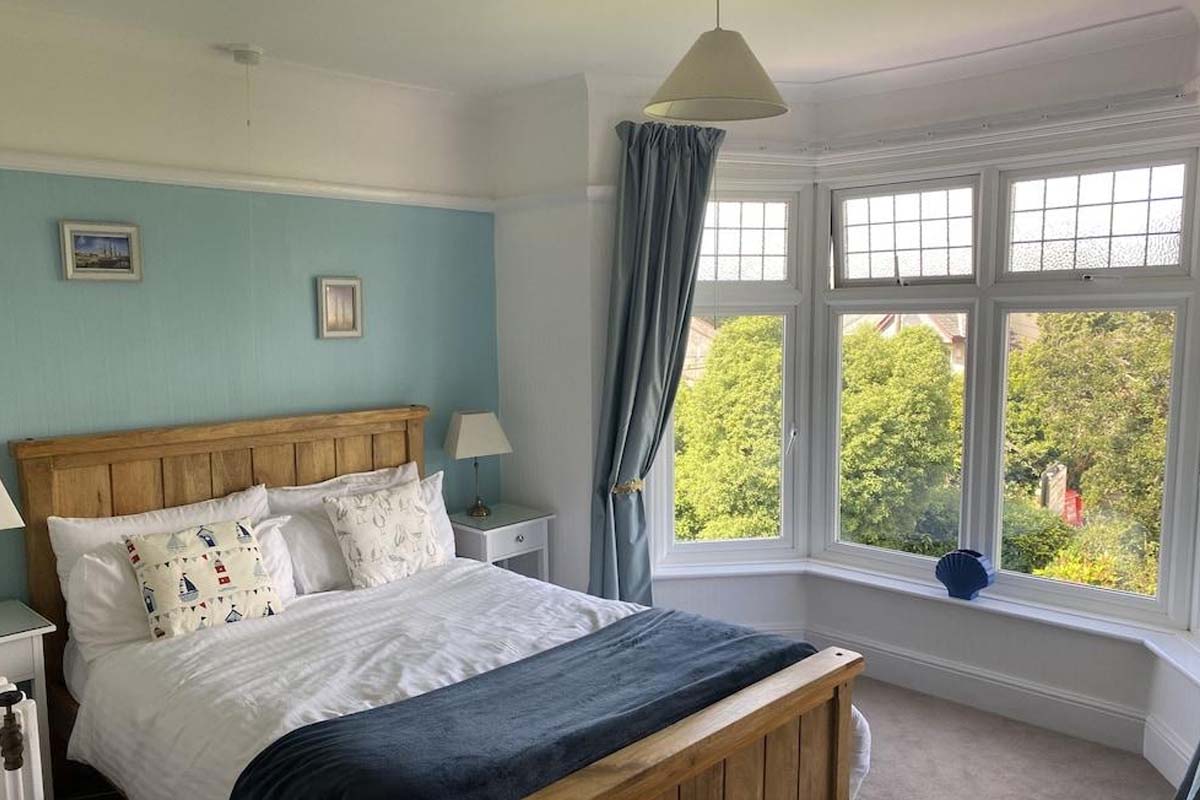 Teichelmann's B&B
Another must-see town on the West Coast is Hokitika – think untamed wilderness, historic sites and friendly faces. If you're after total comfort and relaxation, Teichelmann's B&B could be just right. After a day of exploring Hokitika Gorge, art galleries, historic sites and more, you'll be welcomed with open arms. Each room is quaint and cosy, with crisp linen, tea and coffee facilities, en suite and more. The hosts are also on hand to help with anything you need, from activity suggestions to the best place to eat.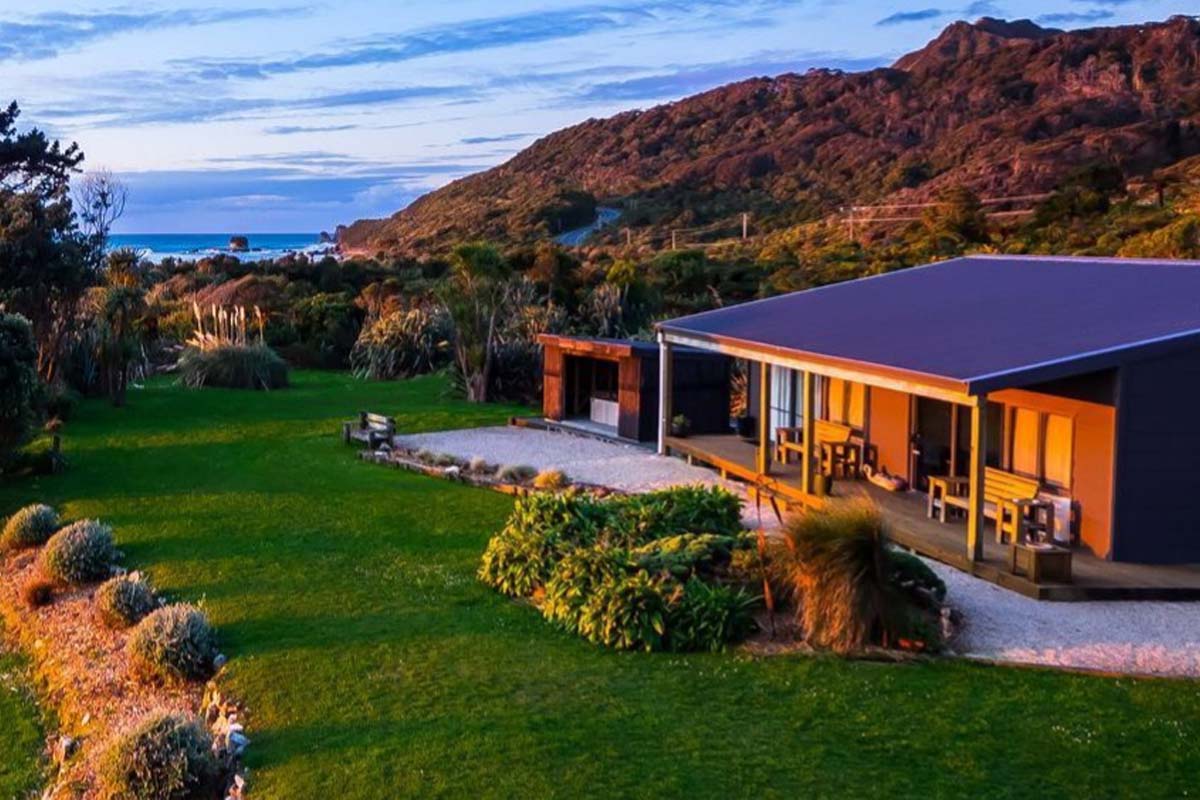 Breakers Boutique
If the ocean is beckoning, Breakers Boutique is the perfect destination. Your hosts will make you feel right at home, with incredible sea view rooms, their cosy guest lounge, a delicious breakfast and more. The accommodation isn't the only reason to settle here, though. It's also the perfect base for hiking, biking, fishing, photography and all round outdoor adventure. Your hosts will be happy to share everything they know about this incredible slice of paradise.
Getting there on the TranzAlpine
As they say, it's just as much about the journey as it is the destination. And that's precisely what you can expect on board the TranzAlpine train on route to these fantastic overnight stays.
Stretching from the East to West Coast and back, you'll experience the majestic Canterbury Plains, mighty Southern Alps and more – all through panoramic windows from your comfy seat. Feeling peckish? Our café carriage has everything from a roast dinner, to cheese platters, to fresh seasonal fruit. Top it off with something from the sweet treats section – we'd recommend the Kapiti ice cream or the delicious chocolate brownie.
And if you're looking for an elevated dining experience, why not indulge in Scenic Plus?
Once you've filled your bellies, it's well worth checking out the open air carriage. It's the best way to get closer to the outdoors – we're talking uninterrupted views of coastlines, mountains and native forest. So don't forget your camera – and a coat.
All in all, the TranzAlpine train has all the right ingredients for the trip of a lifetime. Forget overseas travel, book your New Zealand holiday with us and escape to paradise.
Explore these scenic destinations
Explore more incredible escapes
Journey off the beaten track to discover the magical South Island