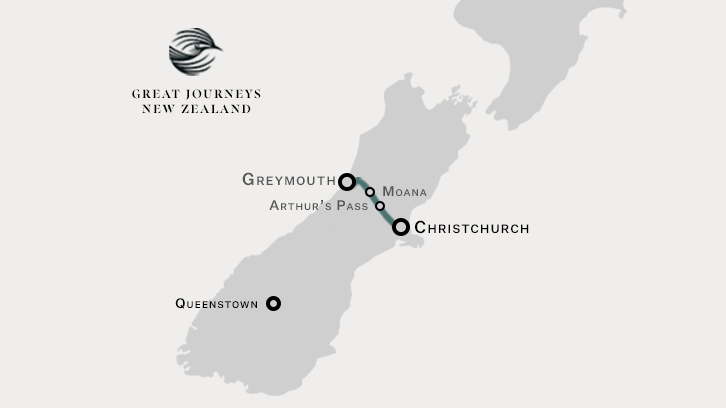 Connect with the Southern Alps
Connect across the South Island, from coast to coast, through the magnificent peaks of the Southern Alps.
Between Christchurch on the east coast and Greymouth on the west coast, there are several rural railway stations where you can escape the modern world and connect with natural New Zealand at its best.
Connect from the plains to the mountains from Springfield, hike into the mountains from Arthur's Pass, escape into the idyllic world of Moana. There is a beautiful world to explore along the TranzAlpine route.
TranzAlpine Railway Stations
Explore the Southern Alps