Join us on one of the most picturesque journeys on New Zealand's railways. Throughout this scenic experience, you will meander along the Pacific coast between Picton and Christchurch.
Our Coastal Pacific train takes you along rugged coastlines, across remote beaches, between mountains and sea, on a timeless journey of breathtaking beauty.
Explore the stunning Kaikōura Coastline, famous for its marine life and whale watching. Voyage through the vineyards of Blenheim, dripping with New Zealand's premium crop. Canter amidst the idyllic Canterbury countryside to the Garden City of Christchurch.
Book a journey like no other by travelling in either direction from Christchurch to Picton or Picton to Christchurch.
Destinations include:
Picton • Blenheim • Kaikoura • Christchurch
Autumn Specials
Book a Coastal Pacific journey through the season of transformation with our amazing autumn special offers.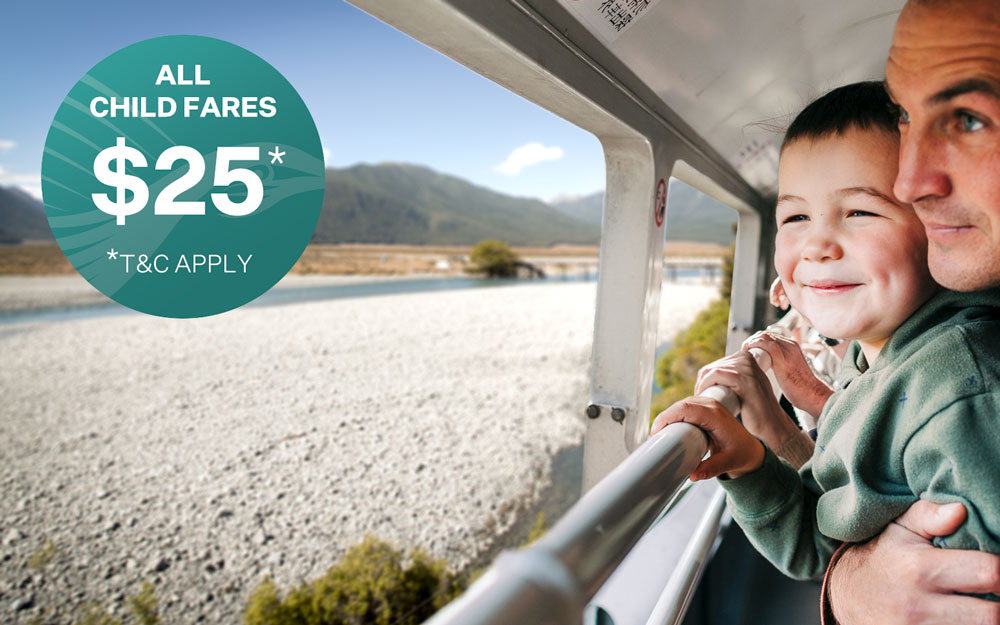 $25 Child Fares this Easter*
Book an eggsellent Easter experience for the family with our $25 child fares this easter holidays.
PROMOCODE: KIDS25
Offer valid from 7 to 25 April 2023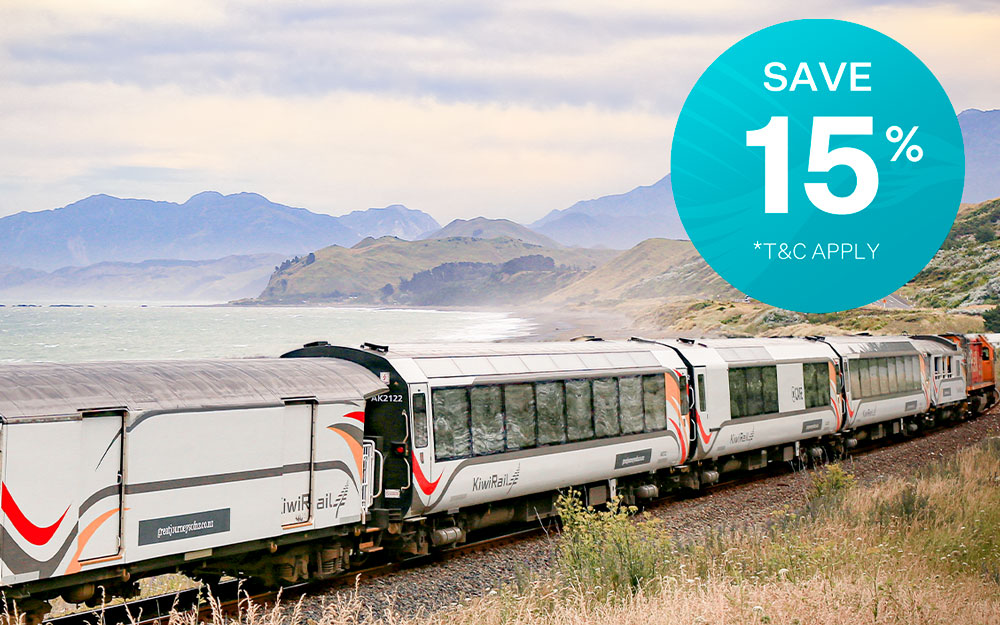 Save 15% on Northbound Fares*
Discover misty autumnal landscapes and save 15% on all northbound Coastal Pacific fares this autumn.
PROMOCODE: GONORTH15
Offer valid from 1 March to 30 April 2023
Journey highlights
Highlights flow thick and fast after the Coastal Pacific train meets the Pacific Ocean. After crossing the Okaharia Viaduct, the train roams across wild beaches with the Kaikoura mountains rising from the sea. After stopping in Kaikoura, the railway squeezes between mountains and sea, passing through the famous Ohau seal colony on its way.
Travelling across Lake Grassmere, pools of salt water can often be seen turning pink in the warmer weather. From here, you'll soon be gliding through the vineyards of Marlborough on your way to Blenheim and then Picton.
Explore Journey
Discover the onboard experience
There is more to the Coastal Pacific train experience than simply travelling through the spectacular heart of the South Island. Discover more about what lies ahead onboard.
Glide through the heart of New Zealand's beautiful scenery in our Scenic Class carriages
Get closer to nature by stepping outdoors and breathing in our magnificent scenery
Savour the journey with locally sourced food & drink from our Scenic Cafe to accompany the views
Coastal Pacific train timetable
Our Coastal Pacific Christchurch to Picton train operates Thursday, Friday, Saturday and Sunday. From 2 February 2023, the Coastal Pacific train will operate seven days a week for the summer season until 30 April 2023. The Coastal Pacific will then resume its regular service on 21 September 2023.
Tours & Packages
Discover more from your New Zealand train experience by booking one of our authentic Aotearoa Tours and Packages