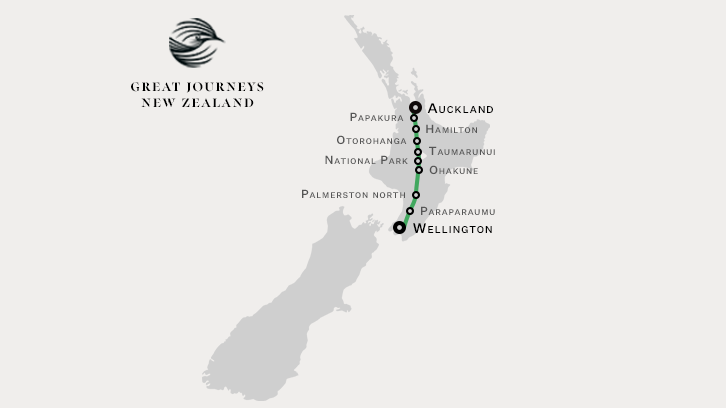 Connect with the North Island
From the metropolis of Auckland in the north to New Zealand's capital city, Wellington, explore the North Island's vast and beautiful interior via our Northern Explorer train.
With stations spread the length of the North Island, there's plenty to see and do along the route. Stop and explore Hamilton Gardens, Waitomo Caves, Tongariro National Park, Ohakune, and Palmerston North.
Northern Explorer Railway Stations